NODE Fest - Virus
This was my entry in to the 2016 Node Fest Ident competition. It was a great opportunity to do something a bit weird and play with a few techniques.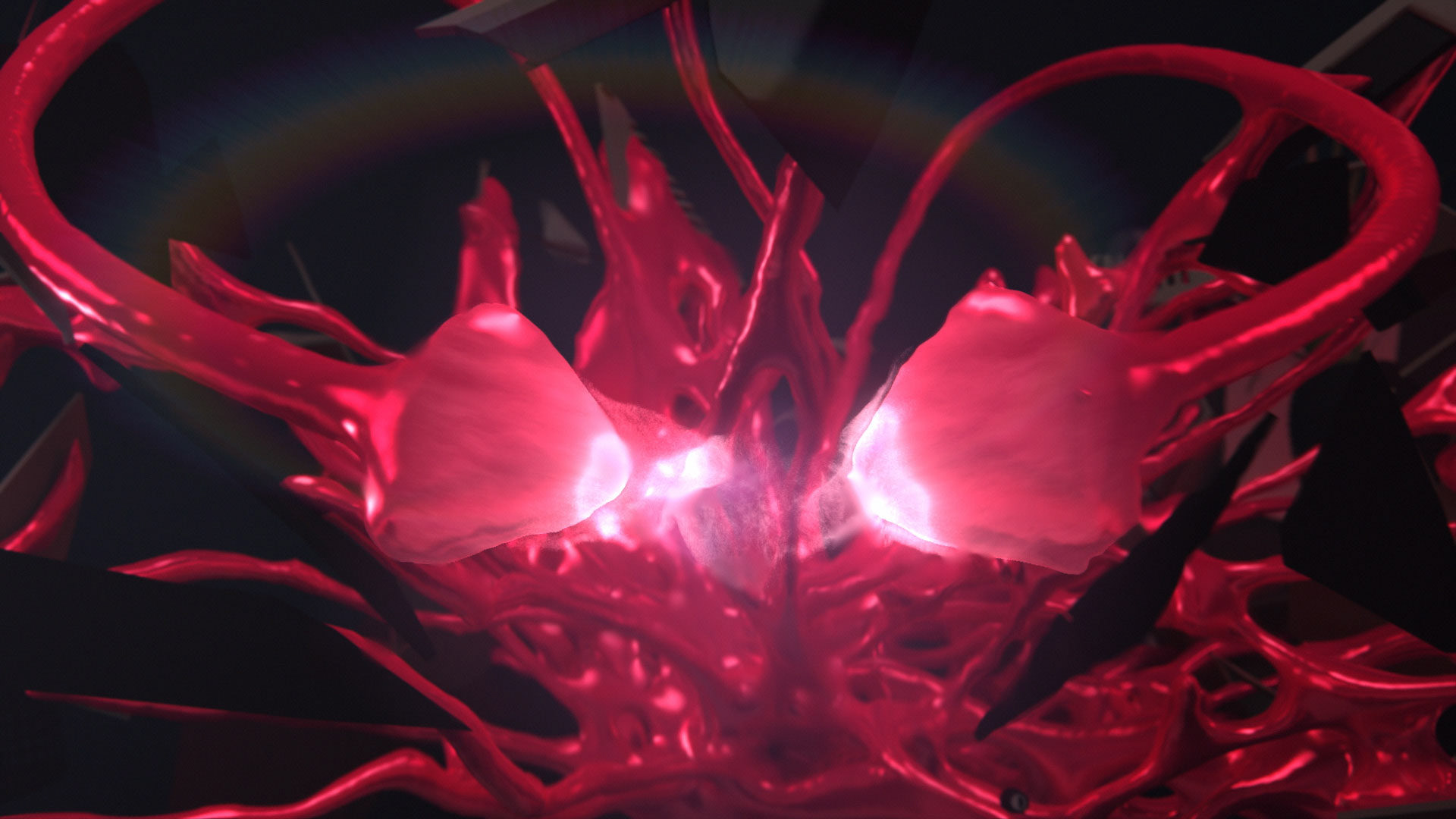 I broke the Computer up using the Thrausi plugin. I then created the splines that would be used for the goo with X-Particles. I animated the computer pieces with the Fracture object, then put them inside a Connect object so that I could emit particles from them. Without the Connect object the particles wouldn't follow the animation that was driven by the Fracture. 
In my X-Particles setup I used two emitters and connected them using the xpElektric generator. One of the emitters emitted particles that stuck to the computer pieces and the other emitted particles that stuck to some proxy geometry in the centre of the computer.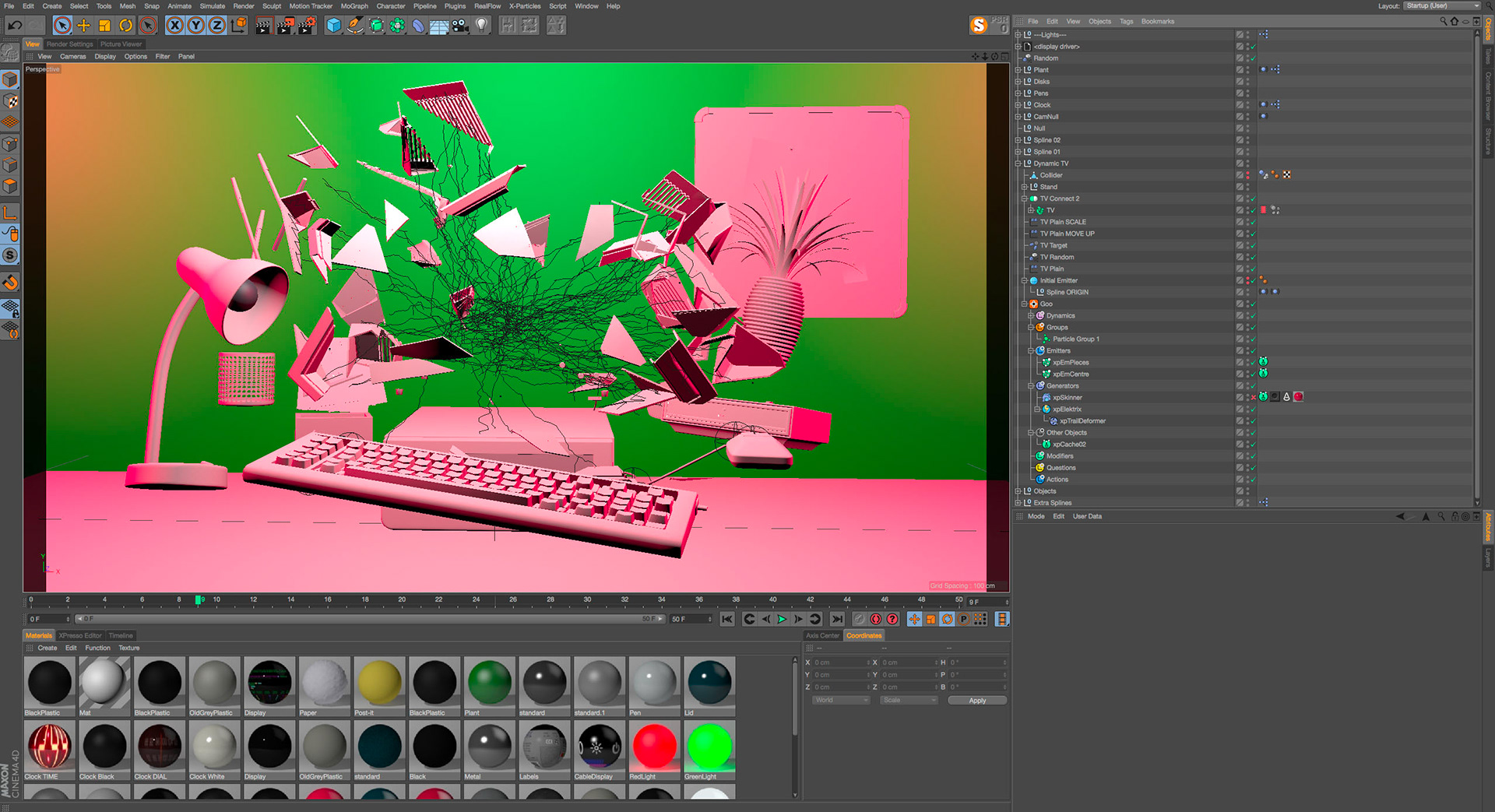 I wanted to create extra splines so that I could place some extra goo to fill out the corners a bit more and give me more control over the look. I manually placed a bunch of splines and used XPresso to link them to the animated computer pieces.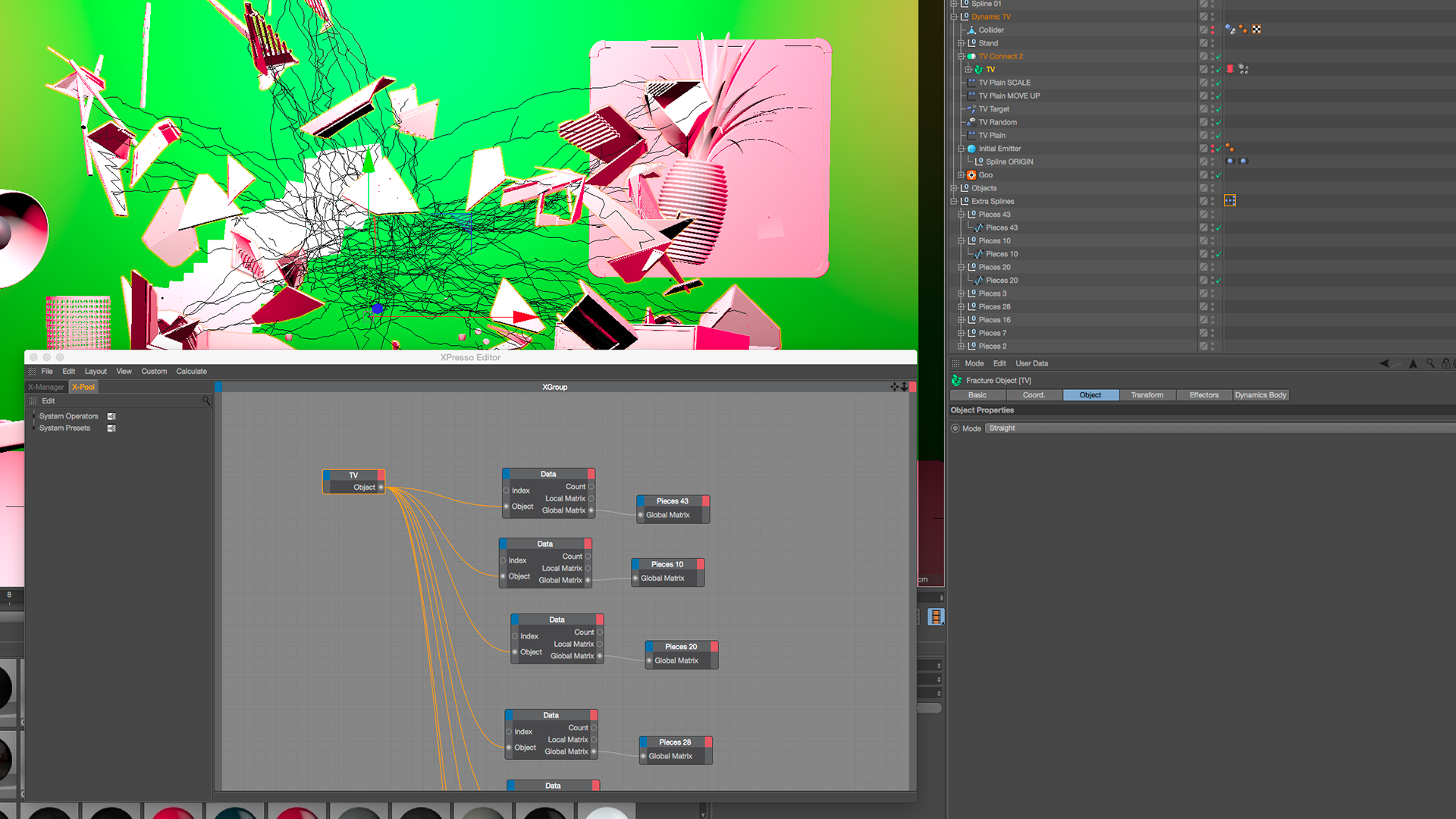 I created two custom splines to use for the tentacles and then chucked all the splines in to an xpSkinner generator which generated the mesh.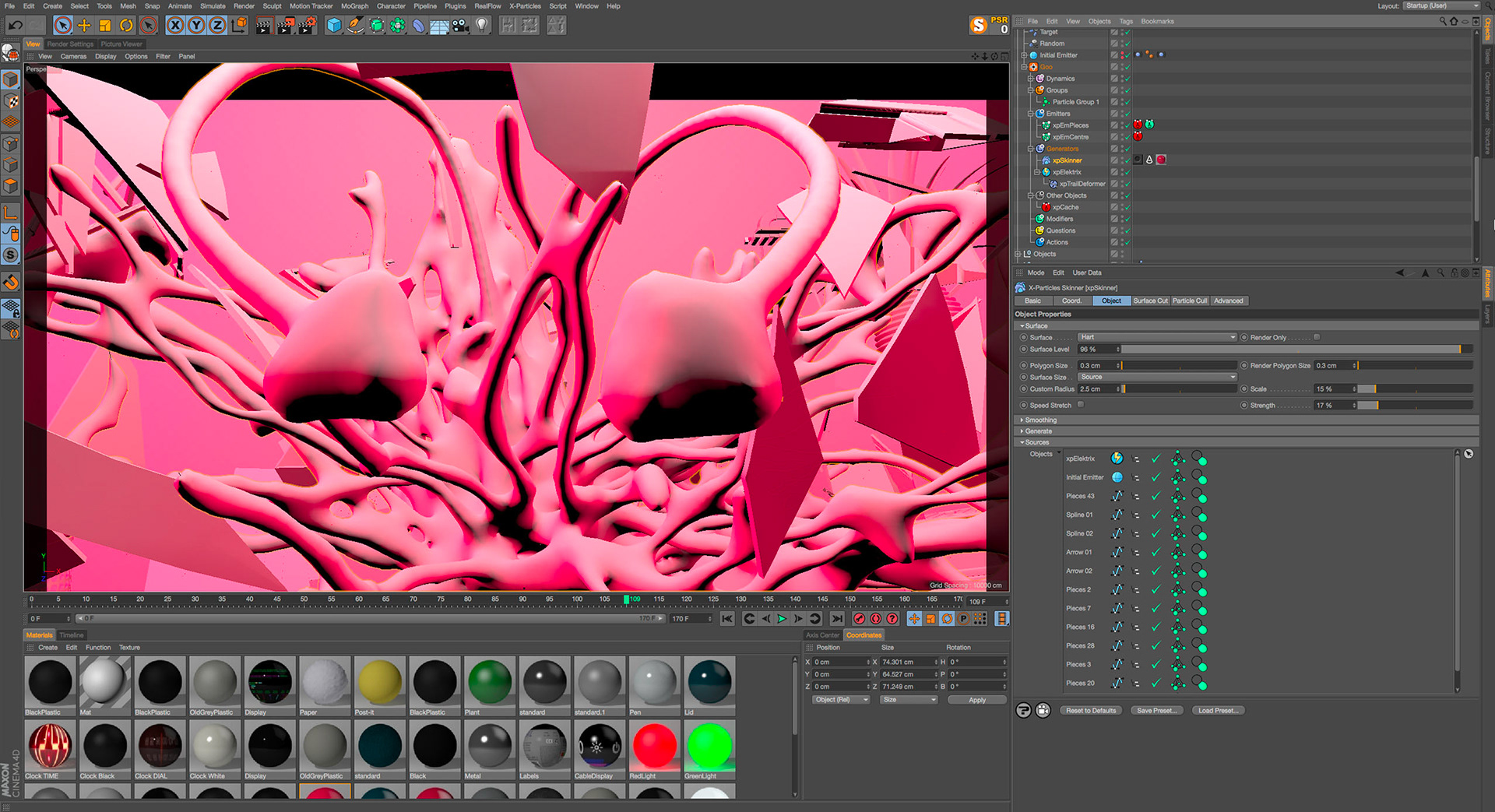 The rest of the animation was a mixture of xpresso, keyframes and dynamics. I sourced a few models online as well as doing a bit of modelling myself. I modelled the clock, clipboard, pens and pen holder and did a few modifications to the computer. I lit and rendered everything using Arnold and comped in After Effects.